Overview
Digital Media has become an integral part of life in the 21st century. Companies rely on the web, social networks, e-commerce and mobile devices to grow their markets and compete on a global scale. Practitioners in this field combine creativity and technology to produce media for sales, marketing, training, education and entertainment. Websites, blogs, podcasts, wikis, video and audio streaming, gaming systems, smart phones, tablets and other portable devices–digital media developers need the knowledge, skills, and creativity to create engaging content for all of these platforms.
The NCCC Digital Media associate degree program is the first step to prepare you for a career in this exciting field. Digital Media students may choose between a concentration in "Video & Audio Production" or "Web Production." With further education, you could find employment as a web designer, project manager, interactive media developer, animator, social media manager, video producer, director and editor or digital audio specialist, to name just a few of the career options.
Program Goals and Objectives
To assist students in meeting a minimum of seven of the ten SUNY General Education requirements.
To prepare students for entry-level positions in digital media-related fields
To prepare students for successful transfer to four-year institutions in digital media-related fields.
Joe Russell Labushesky '10
Joe Russell Labushesky is a graduate of the NCCC Digital Media program as well as a graduate of the Buffalo State College Television & Film Arts program. Joe is currently employed as an Assistant Editor at MTV Networks and is working on shows such as "GirlCode," "GuyCode," "MTV Spring Break," "Wild 'N Out" and the "MTV Woodie Awards." One of Joe's latest projects was a short parody video of the popular MTV show "GirlCode" called "SquirrelCode," which he co-wrote, produced and edited. "SquirrelCode" was featured on MTV.com and can be viewed exclusively on MTV's YouTube channel. In his free time Joe is also a magician, standup comic and comedy writer.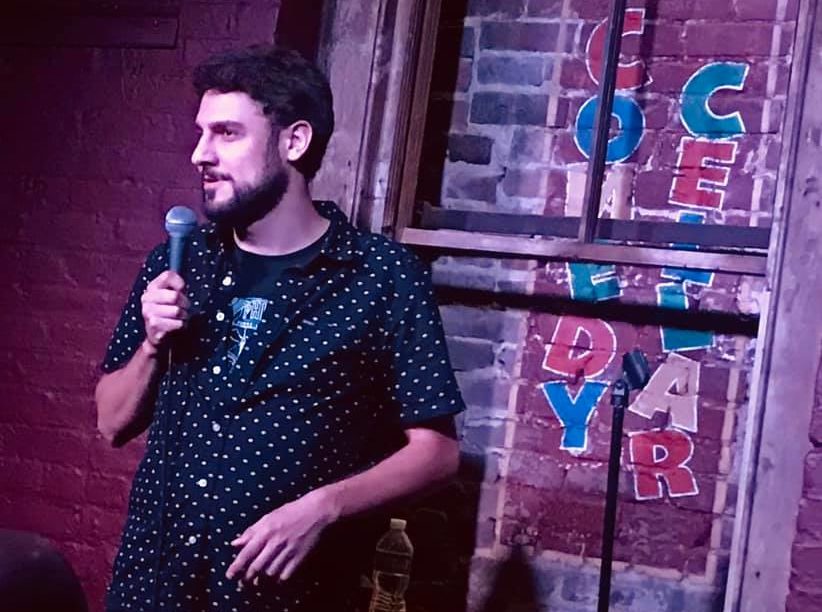 Program Contact
Bob Borgatti
Program Coordinator
Phone: 716-614-6793
Email: borgatti@niagaracc.suny.edu
Location: F-141
Division Office: 716-614-6460