Coronavirus (COVID-19) Information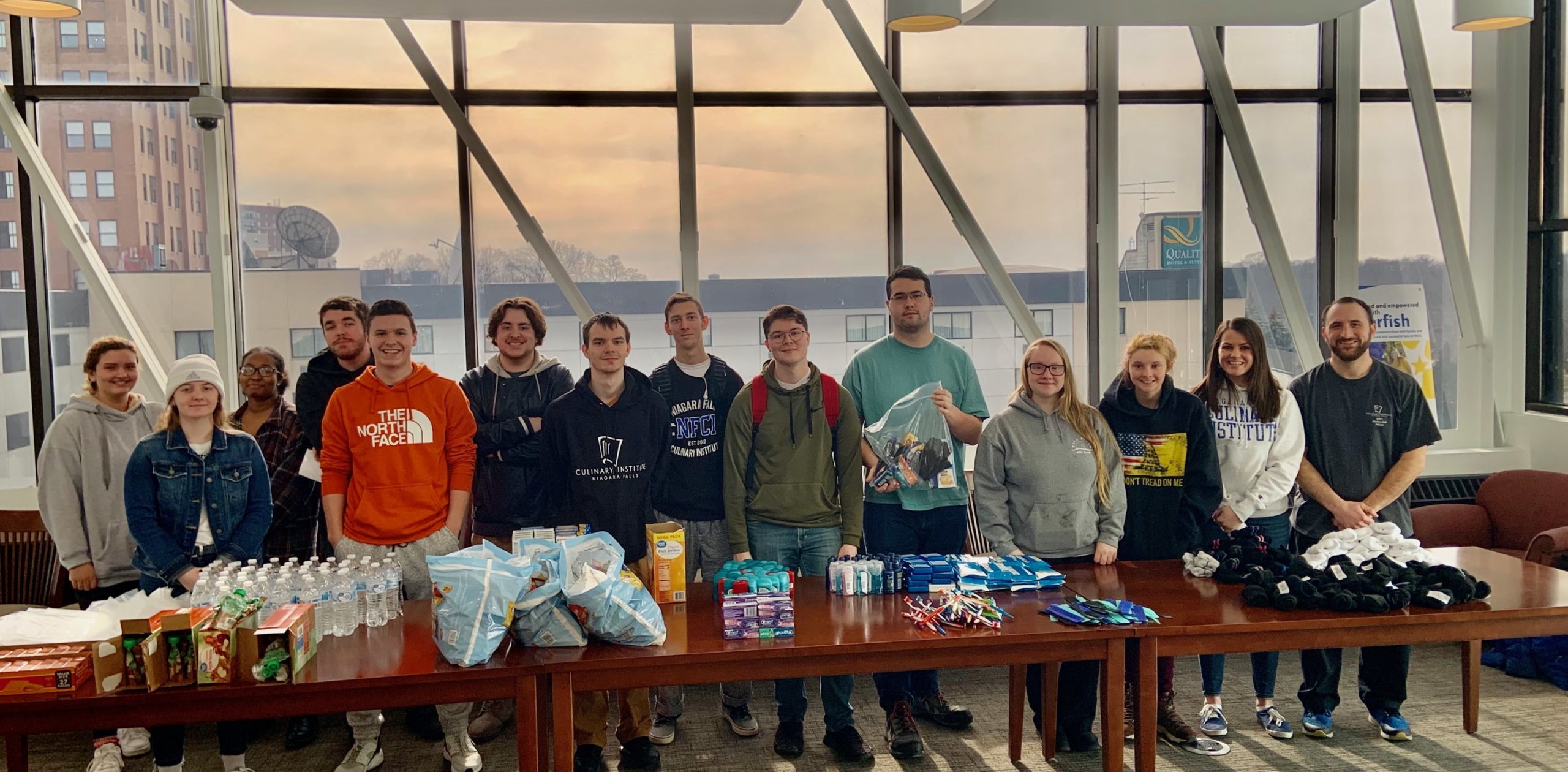 June 1, 2020
NCCC Student Emergency Relief Fund
Joining other SUNY campuses across New York State, Niagara County Community College has established a Student Emergency Relief Fund in response to the Coronavirus (COVID-19) crisis. This fund is designated to support the highest, short-term financial needs to students currently enrolled at NCCC who are now facing extenuating circumstances related to housing, food, and other vital resources.
Your gift will assist students and provide immediate relief for expenses related to their basic necessities such as food, medicine, toiletries, and more. Now more than ever, our students are counting on us. You can make an immediate impact today by donating to the Student Emergency Relief Fund.
SUNY Gift Match
Thank you to the SUNY Impact Foundation for the incredible opportunity to double our donations and our donors impact to the NCCC Student Emergency Relief Fund! All gifts made to the Relief Fund from April 15 – June 30, 2020 were matched dollar for dollar helping us raise $26,580 in support of our students who are struggling with financial hardships due to the Coronavirus crisis.
The NCCC Foundation is still accepting donations to the Relief Fund. As the virus continues, our students still need our help. Every dollar donated does make a difference. Thank you in advance for your generosity and continued support of NCCC as we work together to ensure the safety and well-being of our Thunderwolves!
Donations can be made online using the button below or checks can be made payable to the NCCC Foundation, 3111 Saunders Settlement Rd, Sanborn, NY 14132. If you have any questions, please email Barbara DeSimone at desimone@niagaracc.suny.edu or call her at 716-438-6388.
New York State Department of Health Testing Appointments
Call 1-888-364-3065
The NCCC Campus Pantry will be accessible during this time through online ordering. Each student will have the opportunity to place an order of 10 items by Wednesday of each week by 12pm. Orders will then be available for pick up on Fridays from 1pm – 4pm at the Learning Commons vestibule, front entrance. Any order that is placed after 12pm on Wednesdays, will be available for pick up the following Friday. You will have a week to pick up your order. All orders that are not picked up within that time frame, will be returned to the campus pantry. Please note that the amount of items available is limited. If you request an item that is no longer available you will be given a replacement. You will receive an email confirmation once your order has been received.